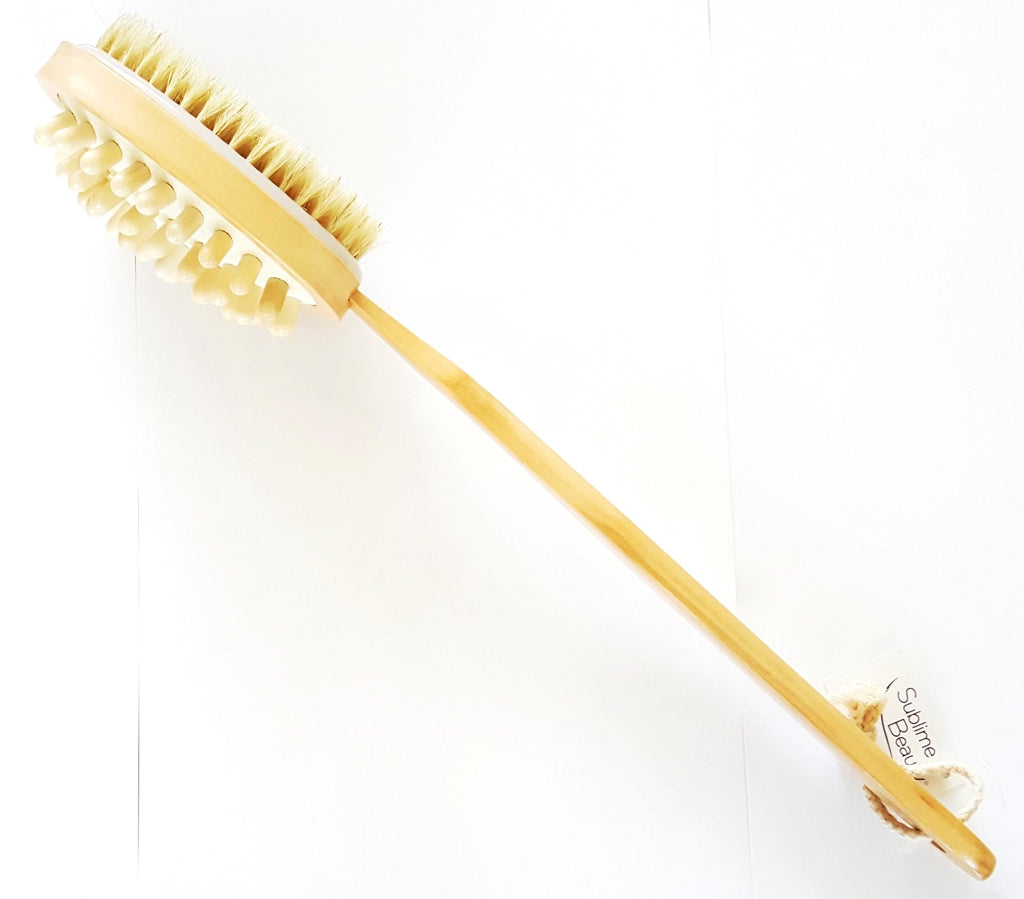 Sublime NATURALS®
Holistic Dry Body Brush on AMAZON ONLY
$ 14.99
WE HAVE A SUPPLY AT AMAZON HERE AVAILABLE SOON

DRY SKIN BRUSH (ALSO KNOWN AS A BODY BRUSH)
Body Brushing is the Ancient Secret to Lymphatic Support and Beauty. Daily Skin Brushing, from Toes Upward and Always Towards the Heart, Will Not Only Invigorate You, But Stimulate Circulation and Move the Lymphatic System! It Also, Of Course, Exfoliates Dead Cells and Toxins from the Skin and Keeps Yours Skin Optimal, Soft and Gorgeous!
Top Quality Natural Bristles for Optimal Use. The Brush is 14 1/2 inches long for reaching your back, with Polished Wooden Handle, dual head includes nodules for cellulite massage.(label attached with url for the HOW TO brochure) But Also Found Here!
Sublime Beauty and Sublime Beauty NATURALS are specialists in Skin Brushing and maintain the SKIN BRUSHING SITE.  Read testimonials, the history, get brochures and more!