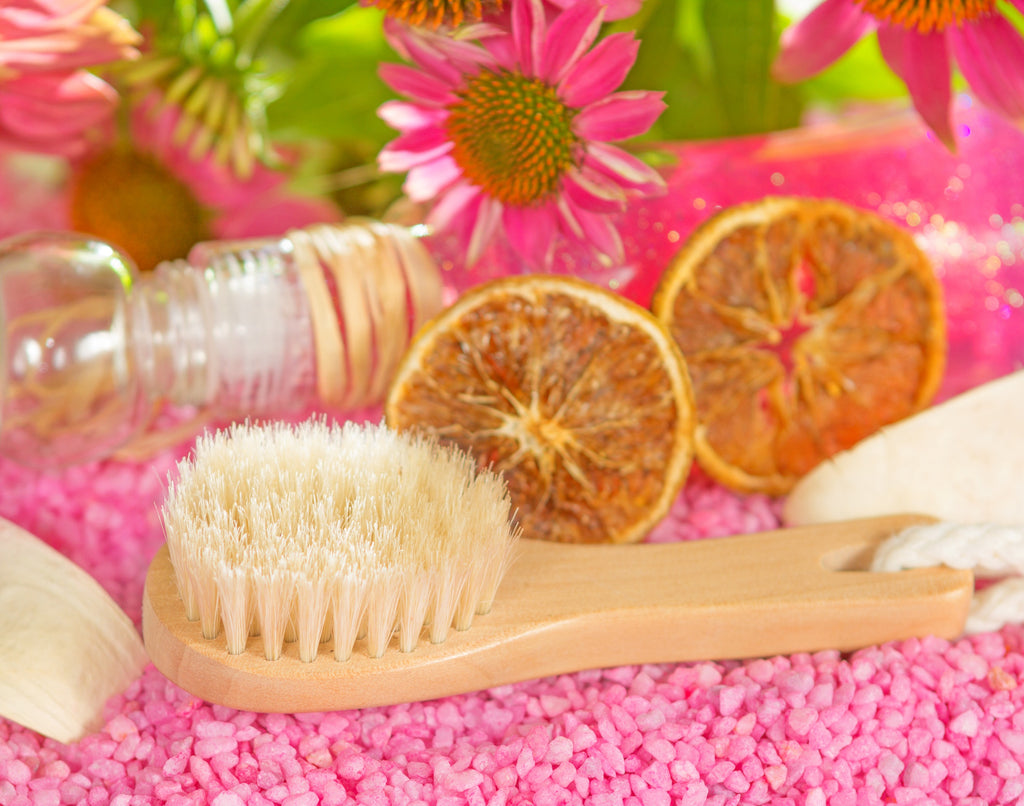 Sublime NATURALS®
Face Brushes - Dry Brushing (2 to a Pack)
$ 12.99 $ 15.00
Two brushes with natural bristles and polished wood are packaged together in the Sublime Beauty® pouch. You can either alternate the two tools for dry brushing, or they can use one for wet cleansing and the other for dry brushing.

Dry brushing the skin is incredibly beneficial. Face Brushing wisps away the dead cells and toxins the body excretes for clear skin; new cells and collagen synthesis is encouraged; blood circulation is enhanced which improves skin quality and skin tone; and lymphatic drainage is assisted. In addition, it adds an exhilaration to the skin and body.
Two quick differences: brush the facial skin much more lightly and delicately than the body; brush the face 1-2 times per week (normal and dry skin) or 3-4 times per week for oily skin. Body brushing is done every day.  
Note: some of the brushes are tan, and some are deep brown!