Adult Coloring & Puzzle Books
As part of Sublime Aging to keep the mind engaged, I designed Adult Coloring Books, Sudoku and Word Search Puzzles.
There are many studies that show keeping the mind engaged helps REDUCE STRESS and helps with mental acuity.  In a study of 19,000 people (published in the International Journal of Geriatric Psychiatry), those who did puzzles had brain functions equivalent 10 10 years younger than their age.
Coloring has shown to lower blood pressure, promote better sleep, help boost the immune system and simply feel more engaged and happier in creativity.
All of these books are published and available on Amazon. Here is my Author Page with all books: https://www.amazon.com/Kathy-Heshelow/e/B00J5VRTCW
I have some of the books in my office and can sell them directly to you through this shop!
Sort by

Shop by Color

Shop by Style

Shop by Type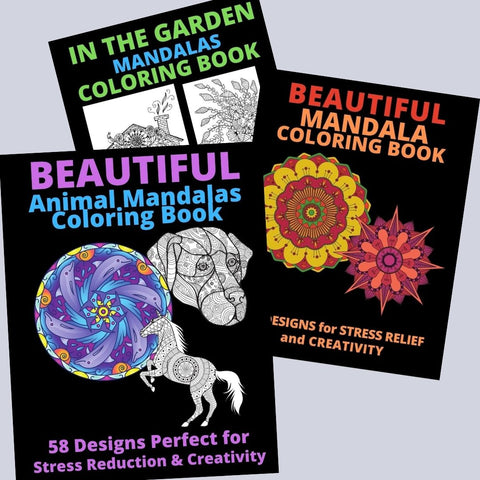 Showing items 1-10 of 10.