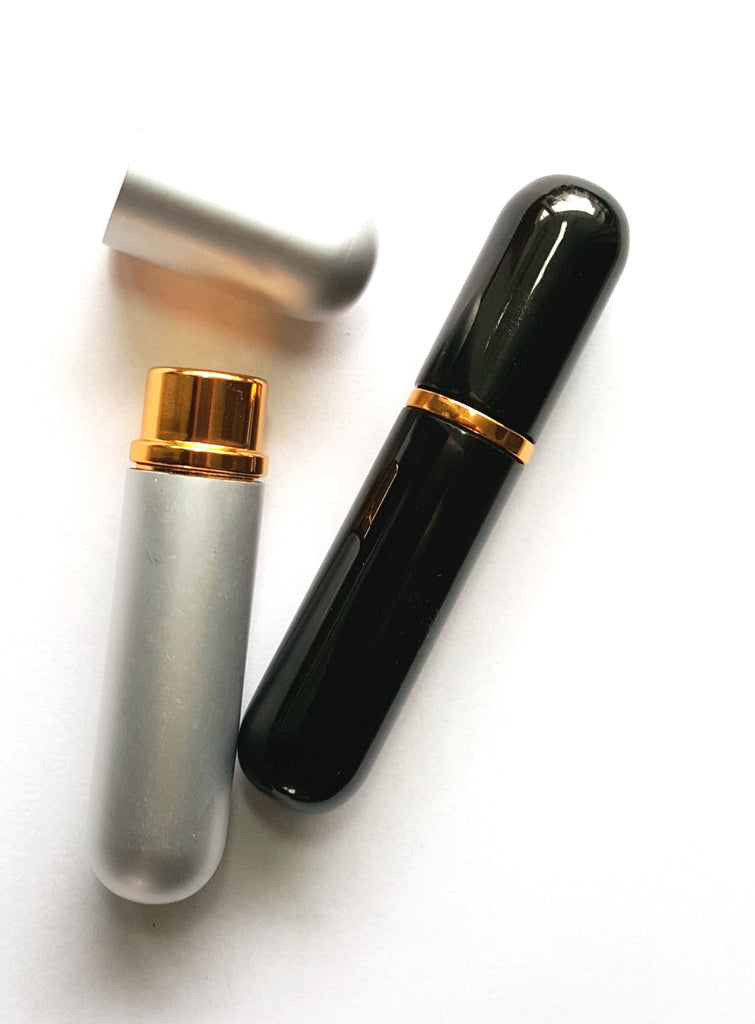 Sublime NATURALS® | Essential Oils + Organic Face & Body
**NEW** Aromatherapy Essential Oil INHALER Various Colors Black, Silver, Red, Neon, Spring Green, Blue and More
$ 7.99
High Quality Portable Inhaler!  You Get an Inhaler in a Cute Organza Gift Bag with filler !  A New Supply of Inhalers in Various Colors Arrived (Silver, Black, Blue, Pink, Orange, Green...)

Glass and metal, easy to use for years on end!
Simply open the diffuser, then put your filler inside and add 10-20 drops of your essential oil (or blend to a cotton ball later); close it and inhale your scent whenever you need.  This typically lasts for up to 6 months.
Great for travel, at school or office (where you cannot diffuse essential oils), or anytime. Keep your immune system strong, or use Bliss, Sweet Orange or an uplifting oil to stay in a good mood; use the Sublime Sleep blend or Lavender when you travel for a good night's sleep; Eucalyptus, Oregano, Cedarwood or Clove when you have or are getting congesting; the Immune Boost pure diffuser blend to stay well. Cut appetite or sugar cravings with Pink Grapefruit, Fennel and Cinnamon. The possibilities are endless!
ADD TO CART ABOVE NOW
DELIVERY IN A WEEK