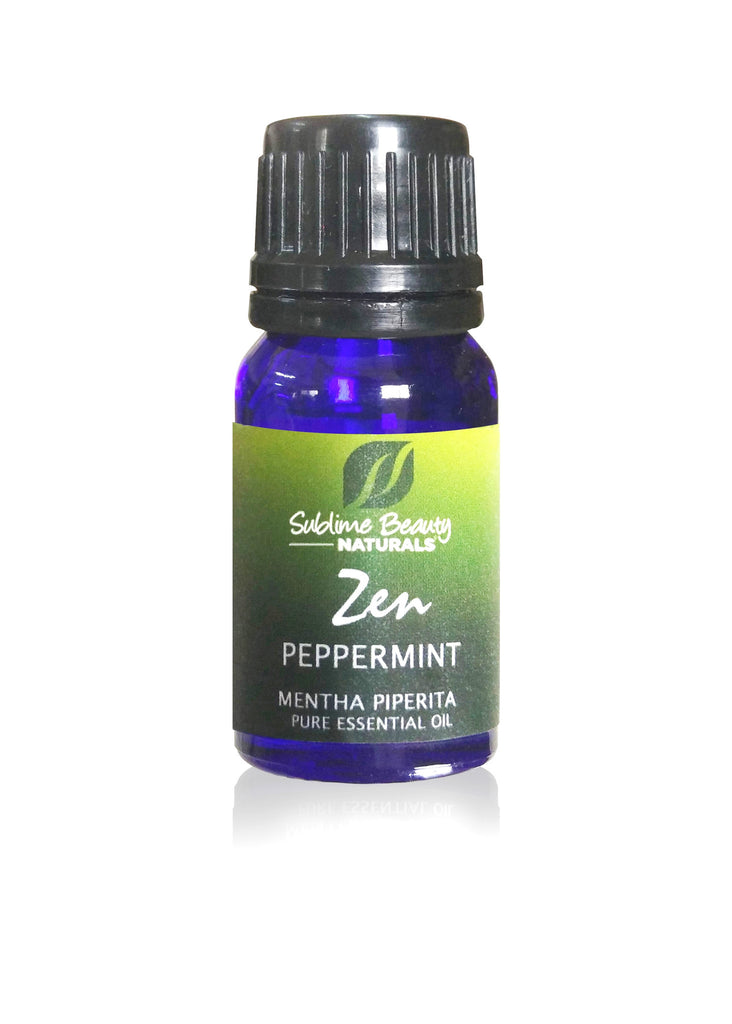 Sublime NATURALS® | Essential Oils, Wellness & Beauty
Zen PEPPERMINT ESSENTIAL OIL
$ 11.99 $ 15.00
PEPPERMINT IS AMONG THE OLDEST USED ESSENTIAL OILS FOR MEDICINAL PURPOSES!  IT IS A "MUST-HAVE" FOR MANY COMMON MALADIES.
Latin name: Mentha piperita  
Sourced: India  (Most peppermint sourced today is from India, Australia, US and France.)  Production: Steam Distilled (leaves)
All of our essential oils have GC/MS testing for purity control, and all are made in fresh batches. For essential oil use, kindly refer to our SAFETY FIRST guidelines.
Peppermint is a widely popular and highly used essential oil thanks to its therapeutic value and menthol content. Peppermint is a cross between watermint and spearmint!  Various cultures have used this oil actively through the years (from ancient Egypt and Rome to more modern times). It has over a dozen healing properties!
Peppermint is very well known for relieving nausea, upset stomach, motion sickness and vomiting.  QUELLS SUGAR CRAVINGS! It can help create a feeling of fullness to reduce addiction to sugar.  It can relieve pain, stress, headaches and tightness of muscles. It holds power for your respiratory system (it helps clear up phlegm and congestion). For the mind, it could improve memory and raise alertness; it is energizing and refreshing!
Peppermint essential oil contains qualities (like most essential oils) that are antiviral, antimicrobial, antifungal, antioxidant but also analgesic and anti-edema. Peppermint contains large concentrations of menthol and is twice as potent in the essential oil form in decreasing smooth muscle spasm and blocking calcium channels in the gut.
CAUTIONS: Peppermint should not be used in its undiluted form directly on skin, which could cause irritations; do your patch test. Unlike some essential oils such as lavender, tea tree or rose geranium, peppermint's chemical makeup is "harsher" on skin when undiluted (i.e. when not in a carrier oil or cream). Likewise, don't ingest it! Don't use peppermint on infants or very young children; if you are diabetic, one clinical test reported that peppermint might increase the risk of low blood sugar. Finally, you should avoid excessive daily use of peppermint over a period of time as it can interfere with sleep patterns (especially nightly use.)