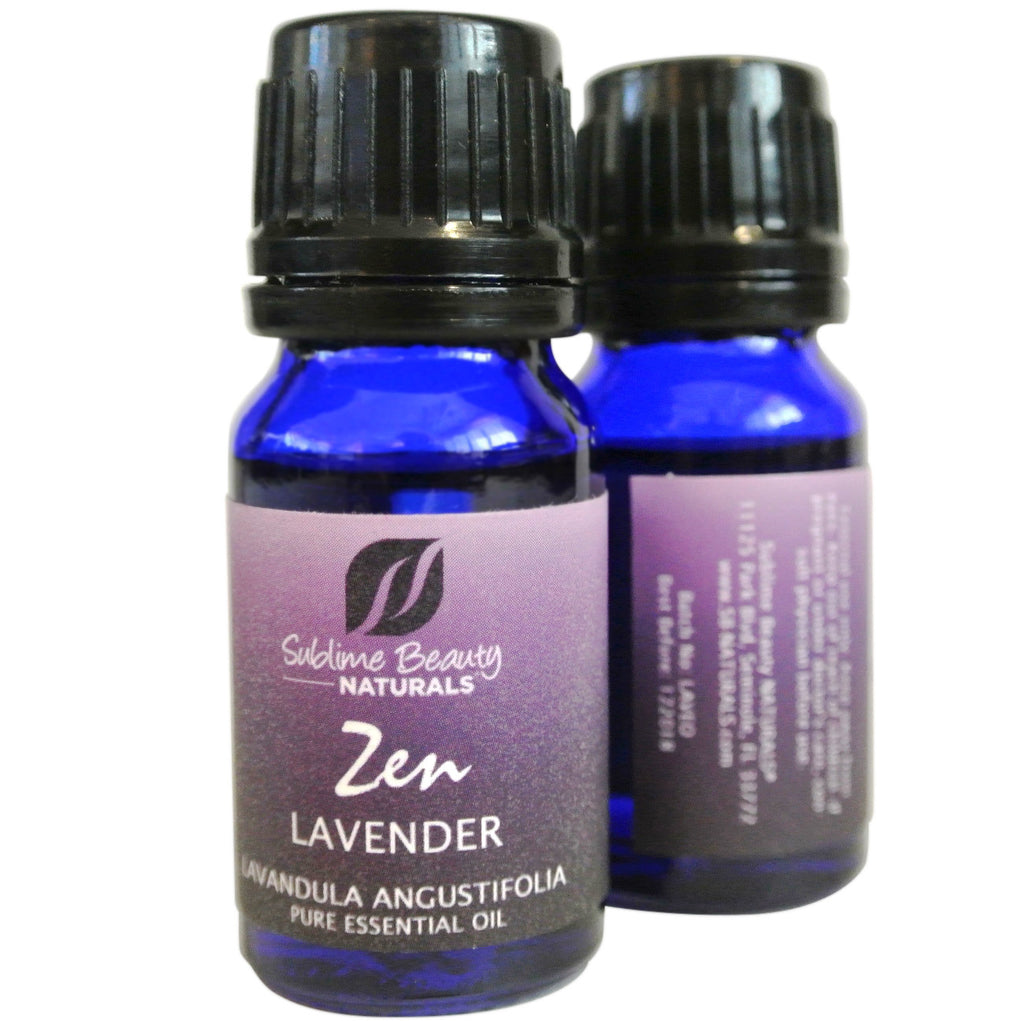 Sublime NATURALS® | Essential Oils, Wellness & Beauty
Zen LAVENDER ESSENTIAL OIL
$ 13.99 $ 20.00
Lavender Essential Oil is Probably the Most Used Oil in the U.S. Today, and So Versatile!
Latin name: Lavandula Augustifolia
Production: Steam Distilled 

LISTEN TO A PODCAST ABOUT THIS ESSENTIAL OIL


Diffuse for a relaxing sleep or a calm environment. After a patch-test, you may use Lavender Oil for burns, cuts or abrasions to help healing.  Mix with a carrier oil and use topically.
HERE'S A FUN PODCAST, KINGS & QUEENS & LAVENDER!
• Lavender is well regarded as an analgesic oil (that is, capable of reducing or eliminating pain), and its main constituent linalol is well researched.

• It is also a wonderful anti-inflammatory for such pains as arthritis, stiffness, rheumatoid issues, stress and headaches.

• It is clearly anti-bacterial (like most essential oils) and well tested.

• Researchers at Cornell University found that lavender oil can eradicate certain antibiotic-resistant bacteria, including more than one strain of pathogenic Staphylococcus and pathogenic Streptococcus (often involved in coughs and colds)

• Lavender is renowned for its ability to heal the skin (burns, ulcers, rashes, irritations, infections, wounds, and other types of damage).

• Feeling down or depressed? Lavender is an essential oil that can help counteract that, shown in many clinical tests!
100% Pure Therapeutic Quality. (GC/MS report available upon request.)