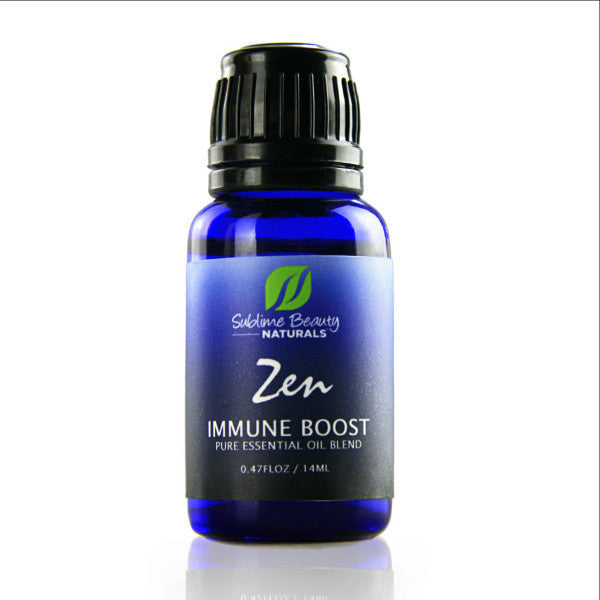 Sublime NATURALS®
ZEN IMMUNE BOOST 14 ML Essential Oil Blend
$ 15.99 $ 24.00
A TOPICAL Blend to keep your immune system strong and support your lymphatic system with Zen Immune Boost Essential Oil Blend!
HERE IS A SHORT PODCAST ABOUT THE BLEND:
The lovely product is a blend of essential oils, each carefully chosen for their role to play!  Ingredients are Certified Organic Jojoba Oil & Sunflower Oil as the carrier oils; Essential Oils of Eucalyptus, Oregano, Cinnamon, Clove, Rosemary, Lemon,  Peppermint, Frankincense, Rosemary.
The power of essential oils is amazing for wellness! This blend has certified organic carrier oils allowing topical use, and is also wonderful for inhaling or diffusing.
To Use: Simply massage a few drops onto your pulse points each morning and evening (or more often, if needed), Be sure to inhale as you apply, too!

This is part of our Lymphatic Detox 1-2-3!  Read about our daily system for lymphatic support here.