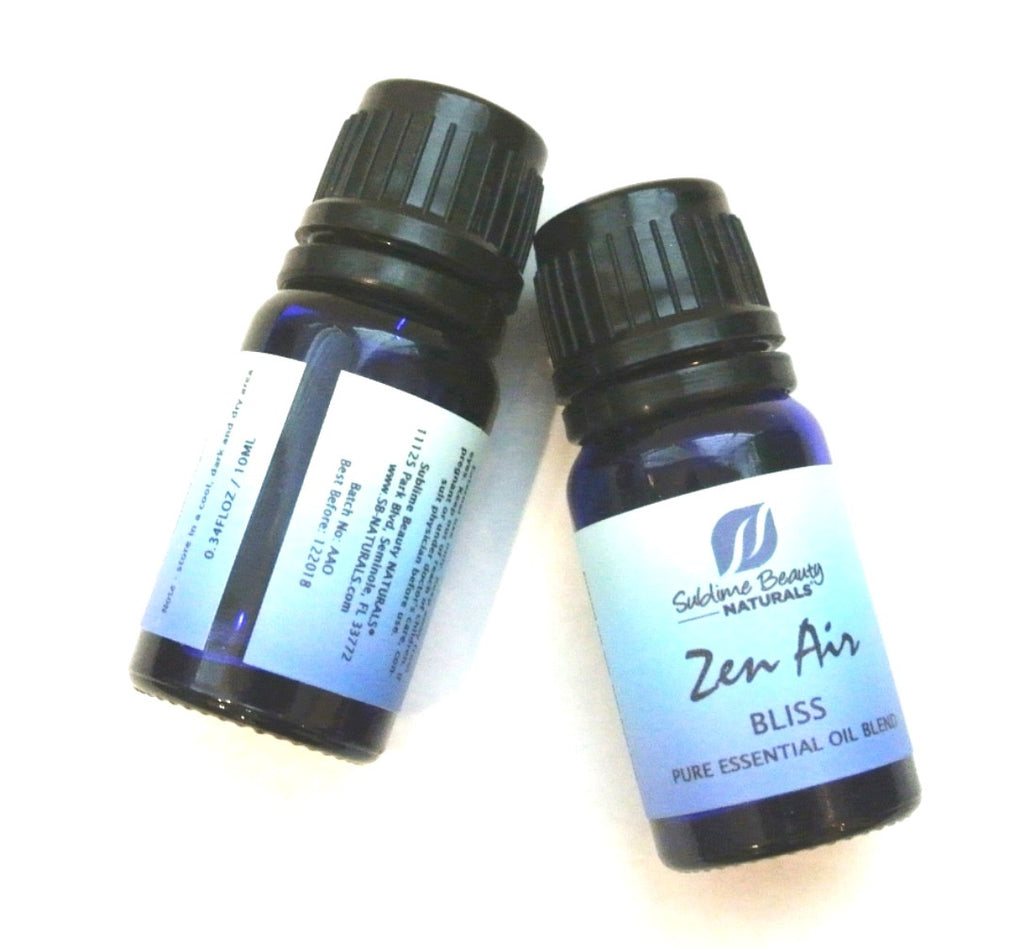 Sublime NATURALS® | Essential Oils + Organic Face & Body
Zen Air BLISS
$ 15.99 $ 25.00
Zen Air Bliss is an Aromatherapy Blend (no carrier oils mixed in) to diffuse or inhale for a Euphoric, Happy, Blissful State!
If you wish to apply it topically, just blend in a little carrier oil or cream
Listen to a short audio all about Zen Air BLISS!
The Essential Oils used in this blend, and why they were chosen for you, are:
Ylang Ylang* - Encourages euphoria, relaxation and pleasure. Excellent against depression. Ideal to use in a massage oil.
Sweet orange - Unblocks energy, combats pessimism and is bright and uplifting.
Bergamot - Restorative, helps reduce anxiety or worries, and is uplifting.
Magnolia - Considered a sacred flower, revered in India for its relaxing and emotional confidence qualities.
Neroli - Neroli is known to sooth nerves, facilitates creativity and calms the heart.


* certified organic