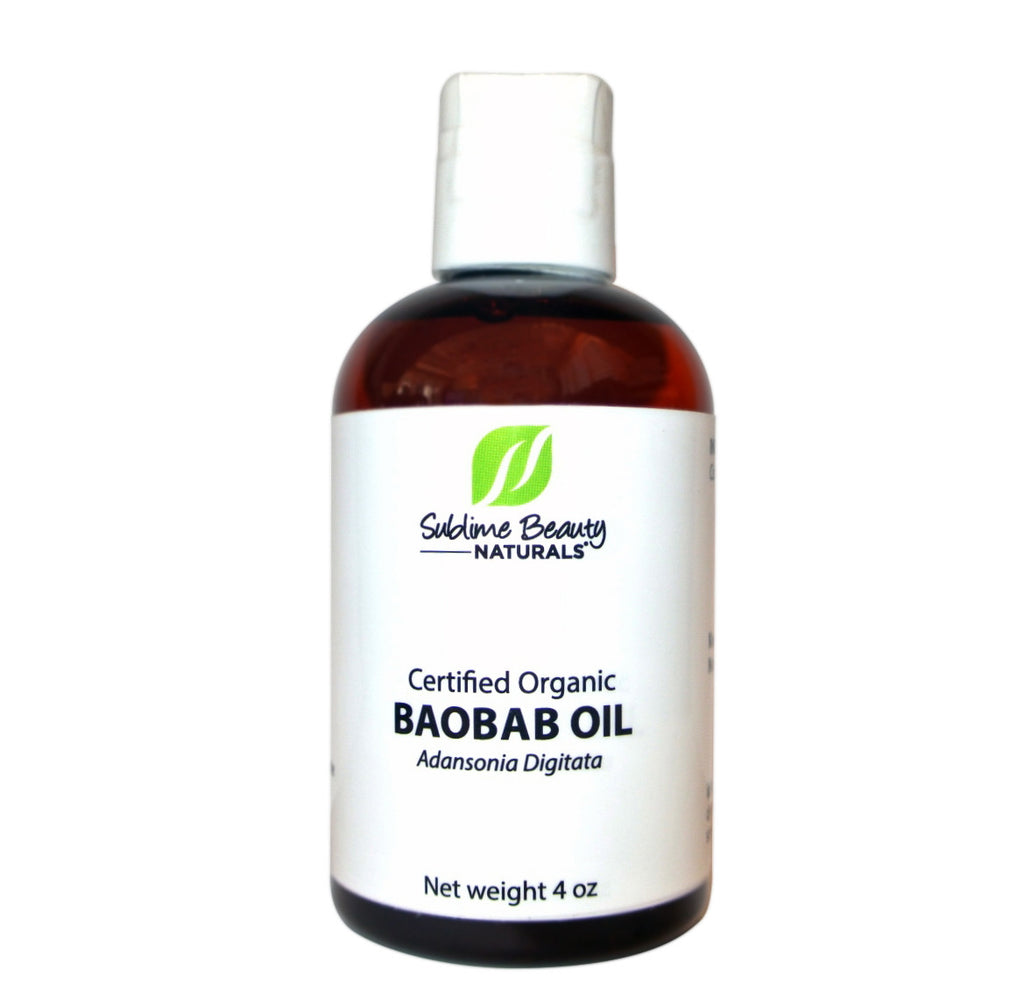 Sublime NATURALS®
USDA Certified Organic BAOBAB OIL
$ 17.99 $ 25.00
Baobab Oil is one of the most HEALING and regenerative oils in the world, and it is known as a superior treatment for reducing stretch marks, scars; aiding such skin conditions as eczema, psoriasis, dermatitis; and is great for dry to normal skin care.
 Baobab Oil comes from the African Baobab Tree, which can live 3000 to 5000 years. It is the ONLY tree that survives debarking - it simply regenerates itself. That is power!
It is stocked full of vitamins and nutrients, high in Vitamin C and Calcium along with essential antioxidants and omegas.  Excellent for Massage, it absorbs well and is very silky.
In addition, Baobab Oil is a good treatment for conditioning hair, nail and cuticle renewal.  It is also a WONDERFUL carrier oil for blending Essential Oils!
Apply directly to skin, massage into wound or stretch mark areas twice daily, put a few drops in your favorite facial cream, use in your bath, massage into hair before shampooing, apply to body after bath or shower on damp skin, even apply a drop to swollen gums. A little goes a long way.
Resists rancidity, but keep out of direct sunlight.