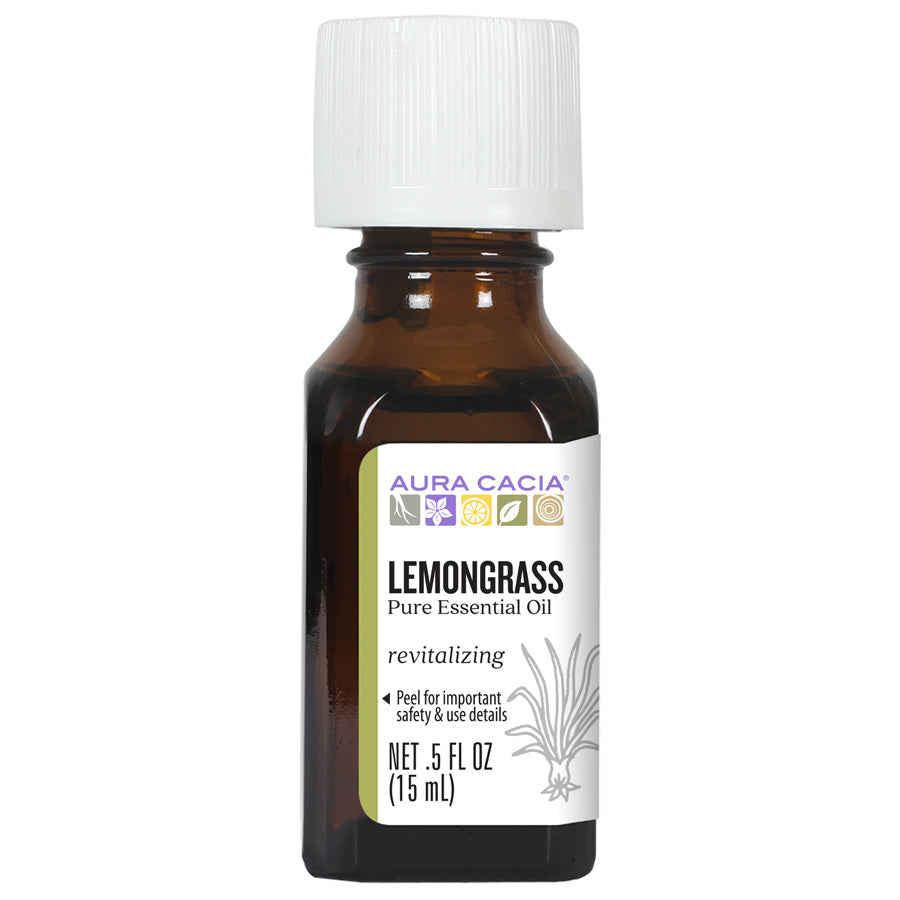 Sublime NATURALS® | Essential Oils + Organic Face & Body
LEMONGRASS Essential Oil
$ 13.99 $ 15.00
Latin name:  Cymbopogon flexuosus Sourced: India   Production: Cold Pressed

Lemongrass is uplifting, relaxing, and anxiety-relieving, and can be used in blends to calm the mind, reduce agitation and restlessness. It is also refreshing and can help with clarity. I think of it as a happy scent.  I often diffuse it in our entryhall and anyone who arrives always asks "what is that great scent?!"

Lemongrass components (dominated by citral) help it be a good pain reliever (analgesic), and anti-inflammatory; it is a good anti-fungal and of course antibacterial. Lemongrass repels insects like mosquitoes but is sun-toxic (don't put it on your skin in a cream or blend and go into the sun!). 
Revitalize with Lemongrass!  It also helps with appetite.
Diffuse it, add to your favorite carrier oil or cream and enjoy!
ADD TO CART ABOVE
Arrival in a week