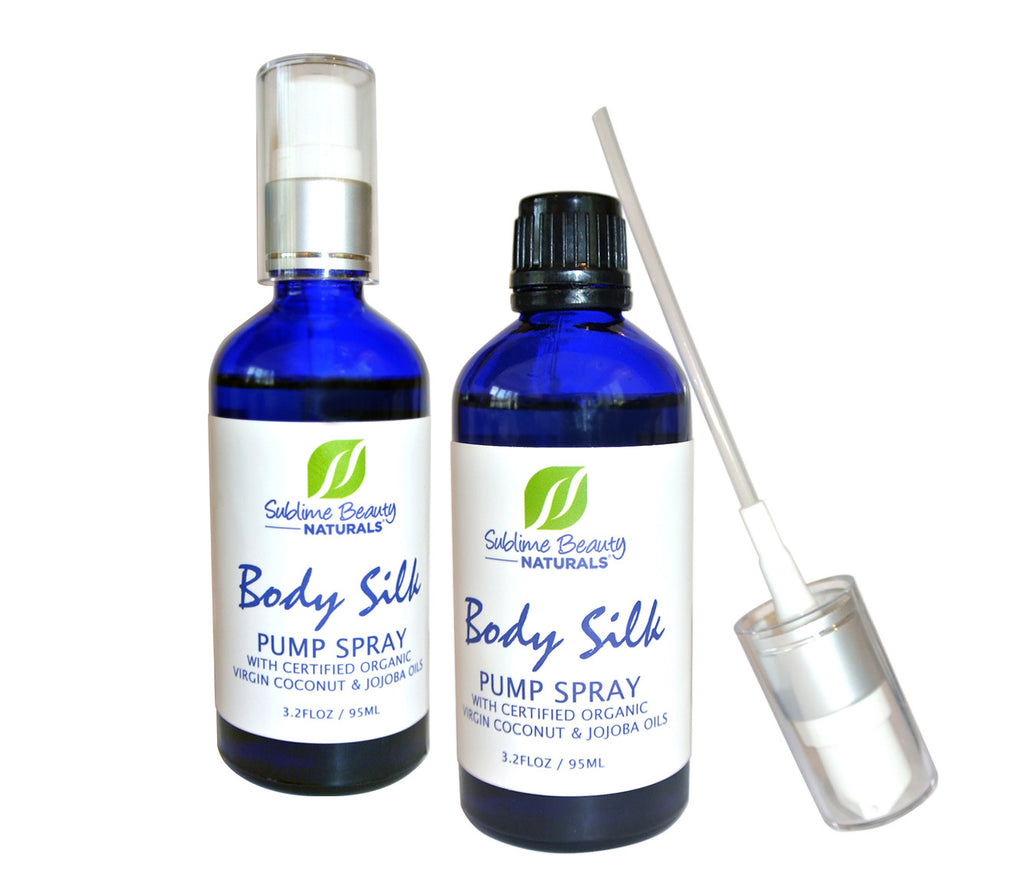 Sublime NATURALS®
Body Silk with Organic Virgin Coconut Oil and Jojoba
$ 23.99 $ 29.00
This wonderful organic body oil blend comes with a pump spray for ease of application - and it will delight your skin and senses!
Skin is super soft with just a few sprays. Moisturizes skin with a healthy glow, reduce affects of aging or environmental assault; helps dry patches or uneven skin texture.
Antioxidant protection and helps strength skin against disease. Can also be used in hair for split ends, dryness or dullness.
The pure blend ingredients include: Organic Virgin Coconut Oil, grapeseed oil, sunflower oil, organic jojoba oil, meadowfoam oil, wheatgerm oil, glycerin, essential oils and rosemary extract
Use just after a shower on damp skin, or on dry skin anytime! Nurture, soothe and glow!
Add to cart here OR Snag it on Amazon here.