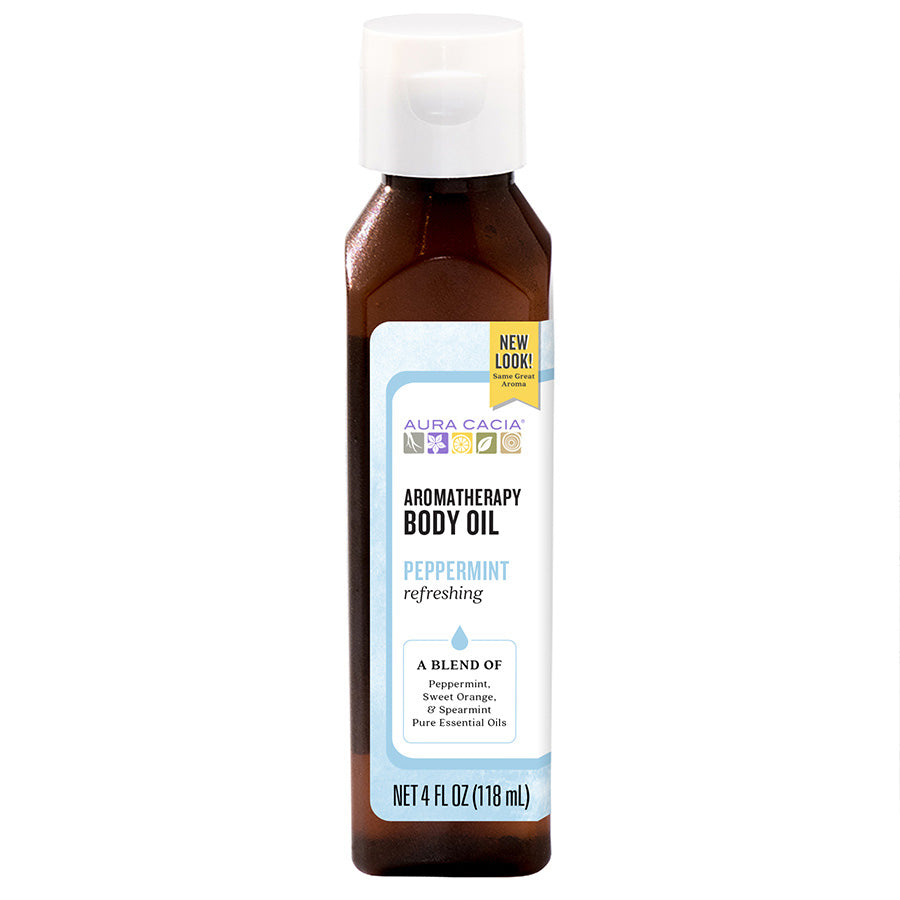 Sublime NATURALS®
Peppermint Body Oil
$ 15.99
This is a revitalizing and refreshing peppermint body oil. Great for massages to help with aches and pains, and to feel happy and refreshed.  4 Fl ounces in a nice sealed bottle.  The blend of oils makes skin so soft and not sticky.  Moisturize skin and take in the goodness of the ingredients.
Peppermint helps with nausea - rub on your tummy if feeling bad.
Peppermint is very well known for relieving nausea, upset stomach, motion sickness and vomiting.  QUELLS SUGAR CRAVINGS! It can help create a feeling of fullness to reduce addiction to sugar.  It can relieve pain, stress, headaches and tightness of muscles. It holds power for your respiratory system (it helps clear up phlegm and congestion). For the mind, it could improve memory and raise alertness; it is energizing and refreshing!
Peppermint essential oil contains qualities (like most essential oils) that are antiviral, antimicrobial, antifungal, antioxidant but also analgesic and anti-edema. Peppermint contains large concentrations of menthol and is twice as potent in the essential oil form in decreasing smooth muscle spasm and blocking calcium channels in the gut.
Included are:
Grape Seed Oil, Apricot Oil, Sweet Almond Oil, Peppermint, Spearmint, Ylang Ylang, Sunflower oil and Vitamin E.
We love our partner Aura Cacia because there is:
No Animal Testing
Essential Purity Tested
No Synthetic Preservatives Colors Fragrances
No Synthetic Colors Stabilizers
No Synthetic Fragrances
No Synthetic Preservatives
Paraben Petroleum Free